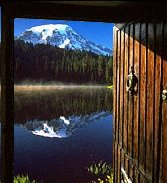 What you're after is truth from the inside out.
Enter me, then; conceive a new, true life.
(Psalm 51:6 The Message)

A safe place for sharing information for healing Ritual Abuse, Mind Control, Sexual Abuse, living with Dissociative Conditions, and finding Biblical Truth

We who have run for our very lives to God have every reason

to grab on to the promised hope and not let go. Hebrews 6 / The Message
Beliefs
From the Inside Out is operated under the following premises.
We accept as fact the existence of ritual abuse and mind control.



We accept as fact that it is possible to get free.



We accept as fact that DID/MPD is not equal to nor caused by demonic possession.



We accept as fact that nature of ritual abuse and mind control is such that survivors may encounter the demonic in their healing process and therefore need to be equipped for spiritual warfare.



We accept by faith that there is one true God who created all things and who reveals himself to us in Holy Scripture in the form of many personalities and in the person of his son Jesus Christ and who now indwells us and manifests himself to us in the person of the Holy Spirit.



We believe that true inner healing is accomplished only by Jesus Christ and that freedom is achieved through truth.



We accept as fact and believe with all our hearts that our Redeemer lives and that in the end he will stand on the earth and that he will hand over the kingdom to God the Father after he has destroyed all dominion, authority and power. By faith we know that God the Father himself at that time will come down to dwell with his people and he will wipe every tear from their eyes. There will be no more death or mourning or crying or pain. We yearn for this day!
If you are going to work with ritual abuse survivors, you must also get educated if you want to be effective. And you must learn to be humble. Trauma survivors do not need to be around ignorant, modern-day Pharisees. Survivors in pain need people who will connect with them on an emotional level, get right down in there where they are, and listen. --Kathleen Sullivan